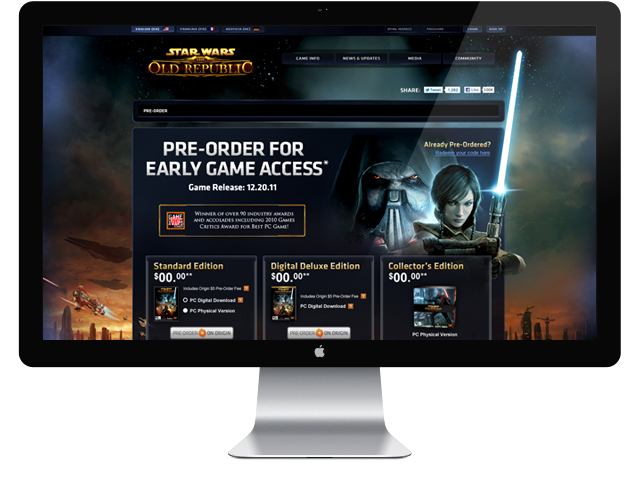 Star Wars the Old Republic Landing Page
Design and  UX improvements for a key page in the Star Wars conversion funnel leading up to what was the biggest launch of the year for EA and Star Wars. The result: a 65% increase in conversion rate.
Created while working at Digital River.